Regular price
$170.00 USD
Regular price
Sale price
$170.00 USD
Unit price
per
Sale
Sold out
Volume Based Discount: Buy More Save More


Share
View full details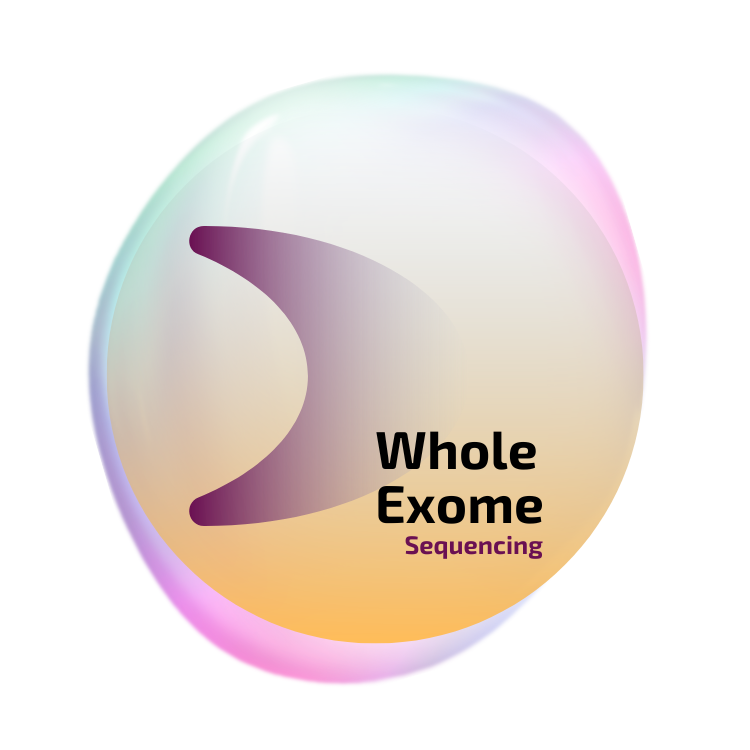 Short-reads Whole Exome Sequencing
What is Whole Exome Sequencing

Whole Exome Sequencing is the analysis of the exonic regions of the entire DNA.

Dante Genomics provides 100X coverage for the exome which means 100X on average on the targeted regions. This is considered the best coverage which allows for the detection of rare variants on single nucleotide polymorphisms (SNPs) with more accuracy.
For what purpose is it useful

This method is widely used in several applications and to identify novel mutation associated with disease.
Other clinical applications are in hereditary and de novo disorders.
Technology used for the analysis

The analysis is powered by Next Generation Sequencing (NGS) technology, a powerful tool for research and clinics that can reduce costs in terms of money and time, and that can drive to terabytes of output.
What information do you get

Extensa software, which is both CE-IVD and ISO13485 certified, is the Dante Labs property system that intervenes in the bioinformatic process. The result is a comprehensive overview of the exome genome, with the highest level of accuracy and precision.
What type of raw data provides

You can choose for:

FASTQ: this file format contains the raw sequencing data, including the base calls and quality scores for each read. It is a standard format used in Next-Generation Sequencing and can be used to analyse the data using various bioinformatics tools.

You can also add:

VCF: this file format contains the variant calls, or differences between the individual's genome and a reference genome. It includes information such as the type of variant, the location in the genome, and any associated annotation data.
BAM: this file format is a binary version of a SAM (Sequence Alignment/Map) file, which contains the aligned reads of the sequencing data to a reference genome. It is usually used for downstream analysis such as variant calling and annotation.
Panels

We provide more than 100 panels for a wide range of needs and opportunities.

Thanks to our panels you will be able to transform DNA Data into complete information to guide some of the most critical decisions in your patients' lives. You can also customize the panels you need for yourself or your patient.


You can purchase all the panels within the Genome Manager Platform in the "Shop" section or you can upload your raw data into our Avanti software and purchase the panels of interest directly within it.