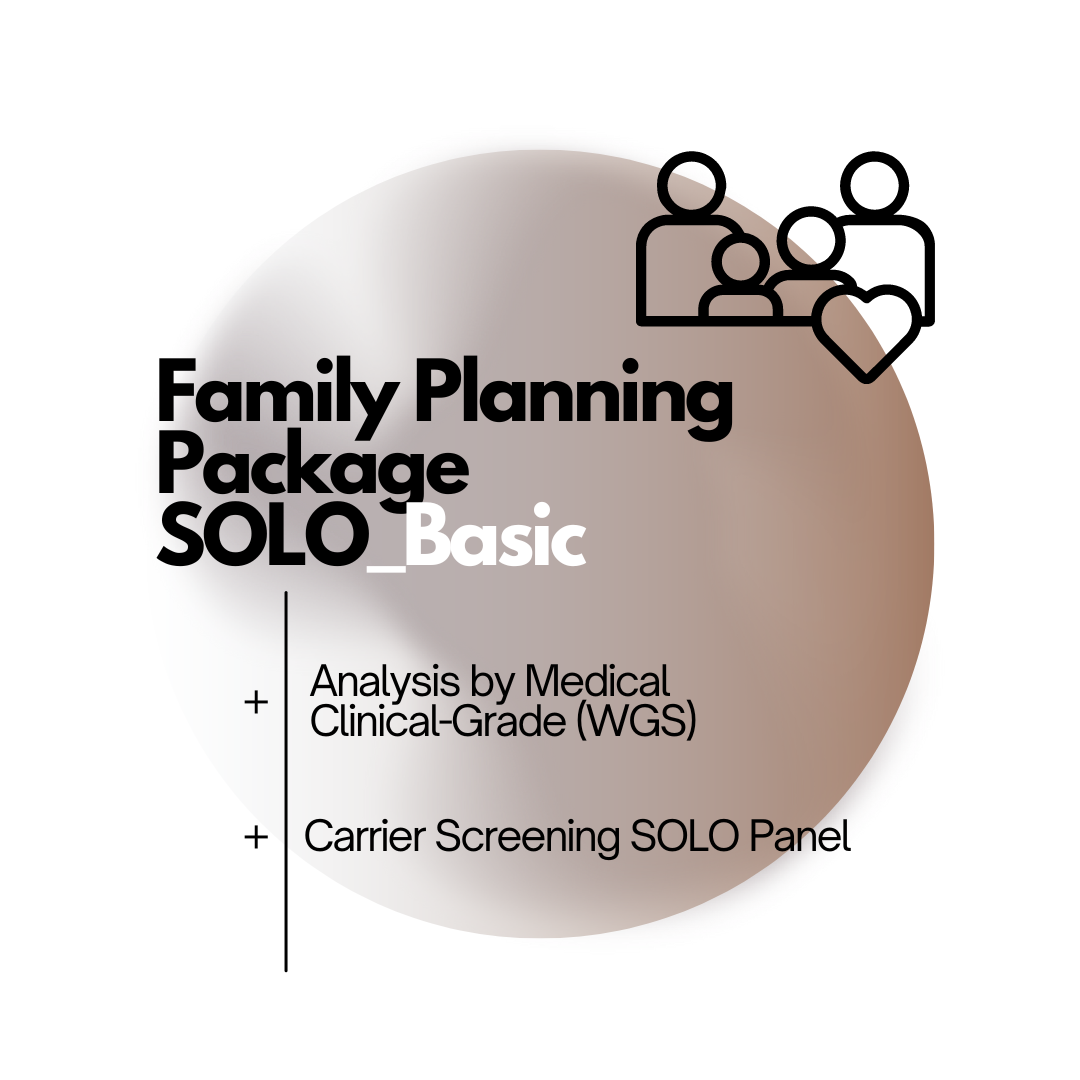 Family Screening Package SOLO_Basic
Regular price
$660.00 USD
Regular price
Sale price
$660.00 USD
Unit price
per
Sale
Sold out
View full details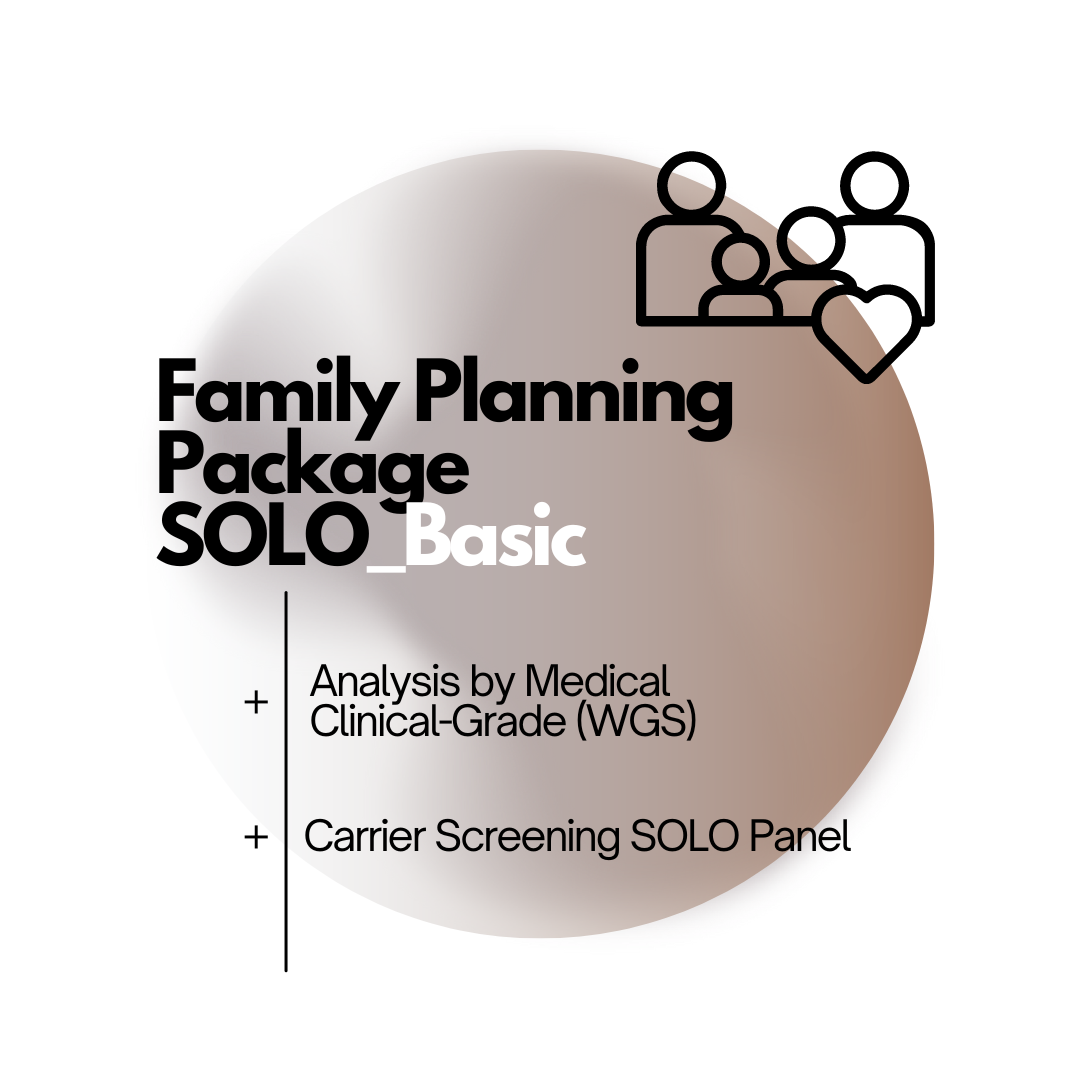 Family Screening Package SOLO_Advanced
Regular price
$710.00 USD
Regular price
Sale price
$710.00 USD
Unit price
per
Sale
Sold out
View full details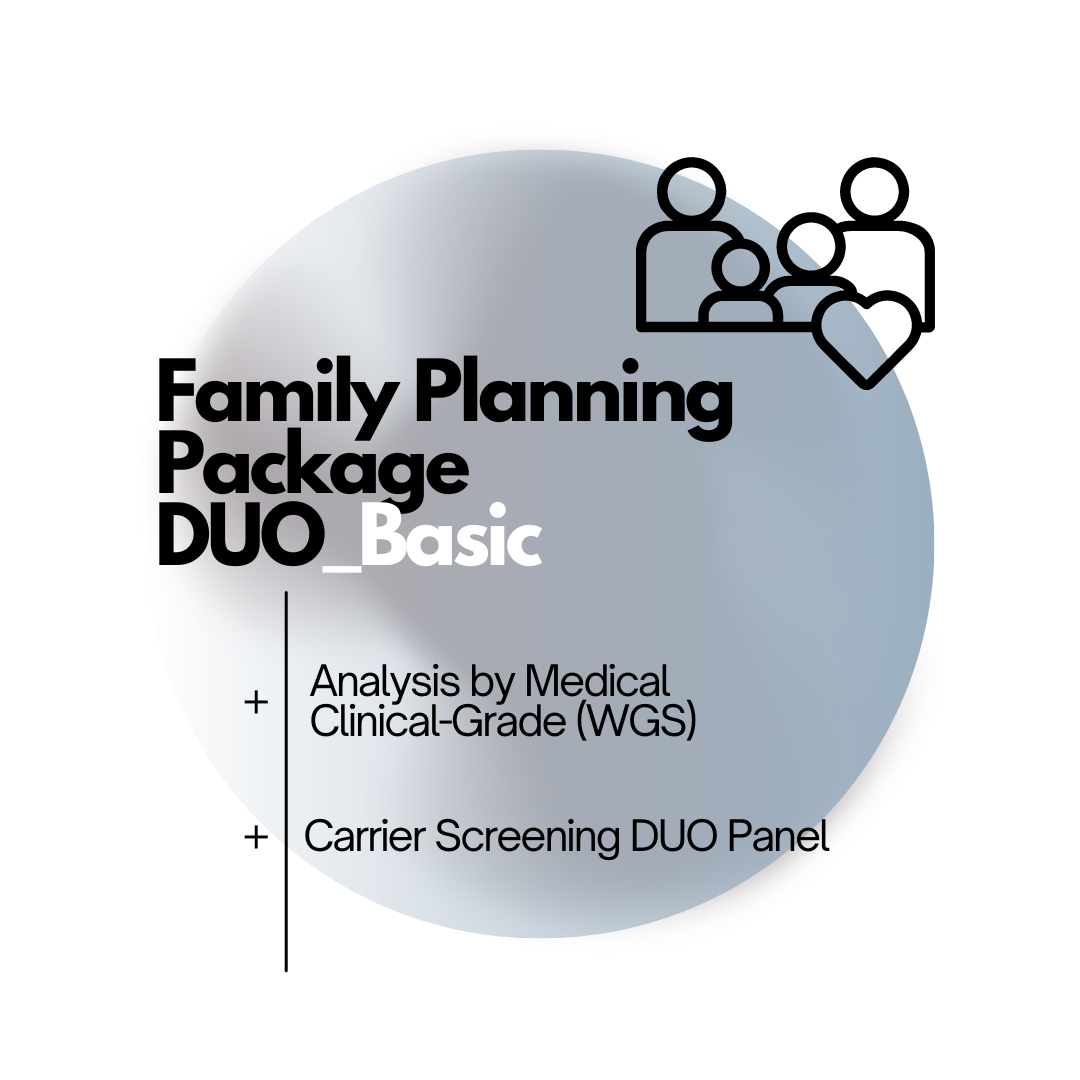 Family Planning Package DUO_Basic
Regular price
$1,110.00 USD
Regular price
$1,300.00 USD
Sale price
$1,110.00 USD
Unit price
per
Sale
Sold out
View full details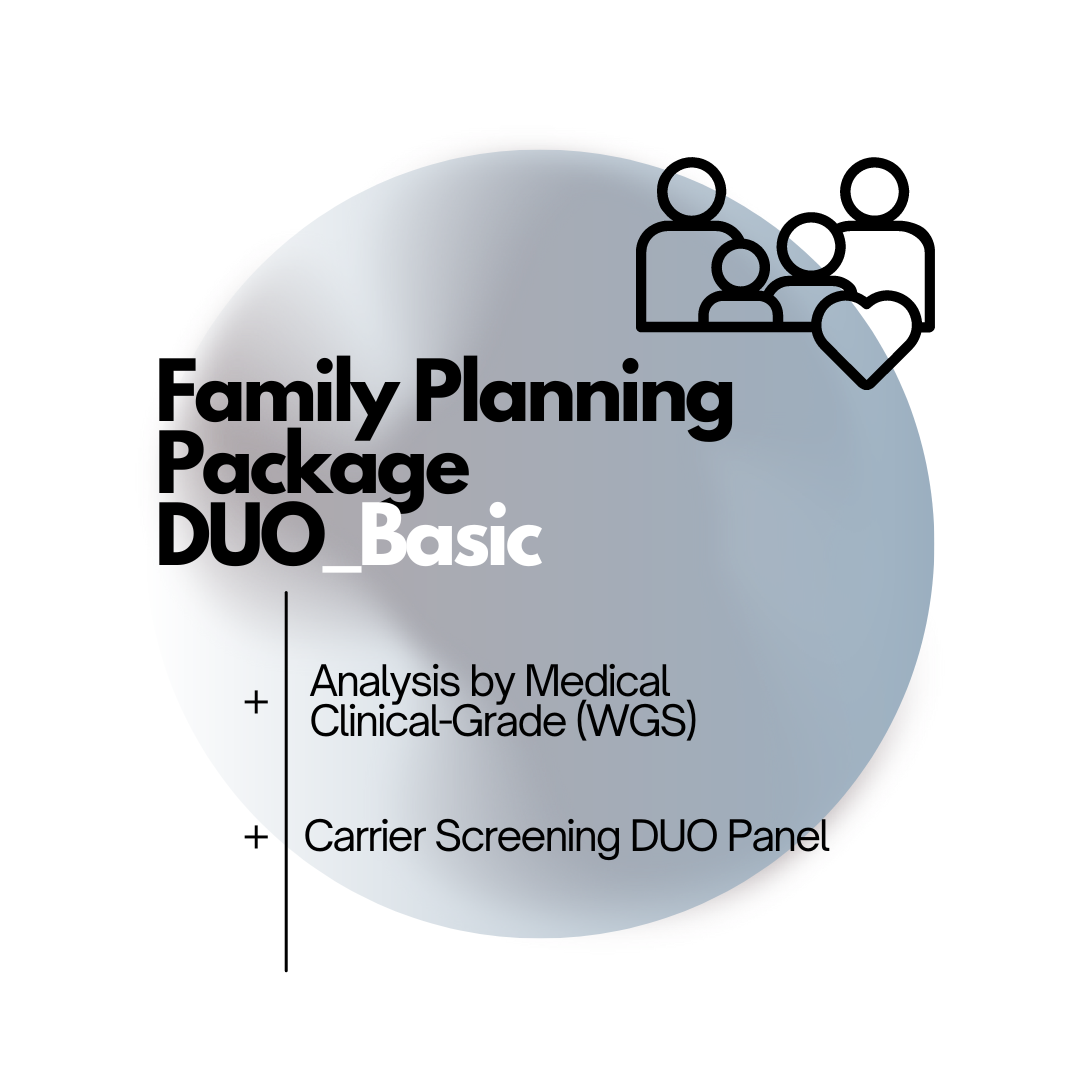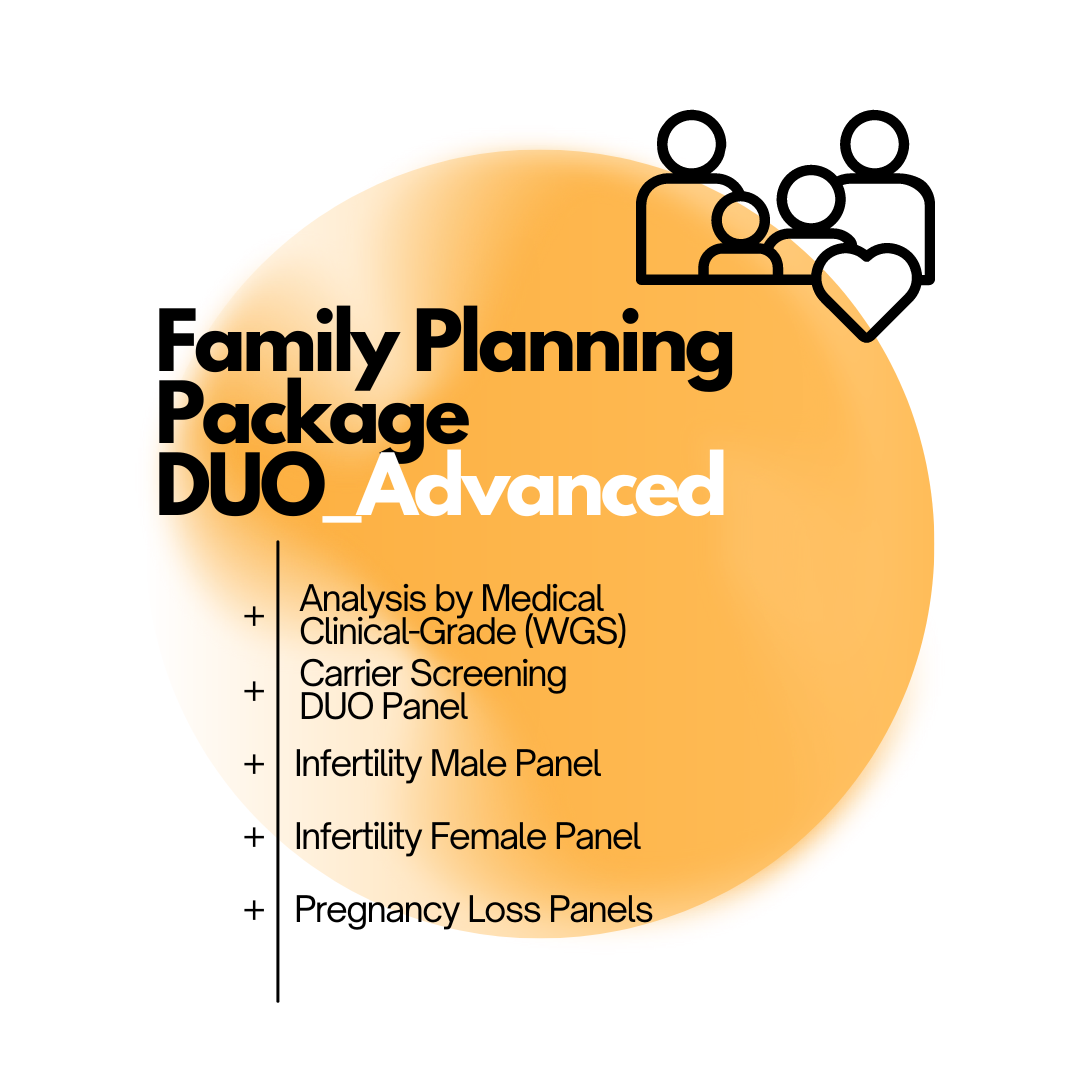 Family Planning Package DUO_Advanced
Regular price
$1,410.00 USD
Regular price
$1,600.00 USD
Sale price
$1,410.00 USD
Unit price
per
Sale
Sold out
View full details
Description
Our Family Planning Screening Whole Genome Sequencing test provides individuals and families with a comprehensive and accurate solution for assessing their genetic predisposition to inherited conditions.
Our test is based on Clinical-Grade Whole Genome Sequencing, ensuring precise and detailed analysis of an individual's DNA.

The test examines multiple genes associated with genetic disorders that can impact the health of future generations. By analyzing these genes, our test can identify potential genetic risk factors that may predispose their children to inherited disorders.

The benefits of our Clinical family planning Whole Genome Sequencing test are numerous. It provides individuals and families with vital information about their genetic health, enabling them to make informed decisions about family planning and take proactive measures to manage potential risks.
Pharmacogenetics Panel
This Panel provides personalised information about how the body processes medications. This analysis can help identify which medications may be more effective or cause adverse reactions, allowing healthcare providers to make more informed treatment decisions.
Get a Quote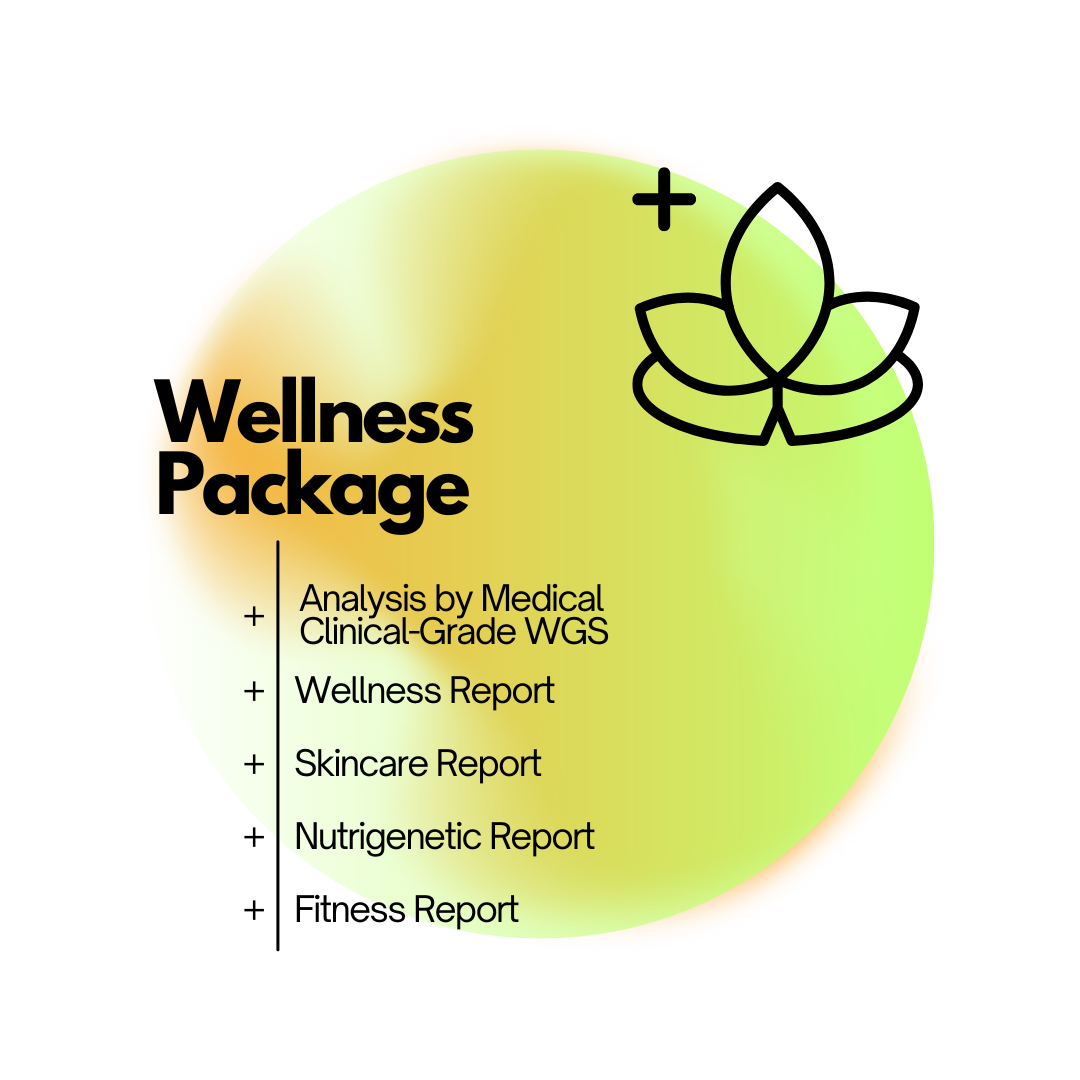 Wellness Package
This analysis includes Personalised Nutrigenetics, Fitness, Skincare and Wellness and Lifestyle panels and provides valuable information on how genetics may impact an individual's health and wellbeing, including personalised recommendations for diet, exercise, and skincare.
Get a Quote
Sequence One, Query for a Lifetime
Genome is an asset. Take the test today and learn all about the genome forever.
Avanti - Our Software
Avanti is a web-based app designed to transform NGS raw data into insightful, clear and personalized panels in a few minutes. More than 90 panels generated.
Discover Now
Tell us More About your needs