The Genome Manager Platform is our proprietary platform that allows you to register your kit or those of your patients, monitor the step-by-step genome analysis and receive the results.
After registering on the Genome Manager Platform you can also view and purchase all the panels you want.

Through the platform, if you are a doctor, you can register all your patients' kits (provided they have given you their consent) in order to have them in one place and be able to analyze them at any time.
How to use it?
Follow the steps below and view the video tutorial
1. Create your Personal Account by entering your data and accept our privacy policy to continue
Sign up for an Account
2. You will receive the email to confirm your account, click on "Verify My Email" and you will see the confirmation message that your account is active.
3. Click on "Sign in" to enter your account and proceed with "Register Your Kit".
If you need to register your personal Kit you can proceed to select an existing member.
If you need to register a kit for your patient or your family member, you can select "New Member" and the relationship between you and the person being analyzed (for example Doctor/Patient).
Then, enter their data, including any illness.
4. Once completed, click on continue and enter the Kit ID Number to identify your or your patient's Kit
5. Finally consult the privacy policy, enter the legal name and declare that you are the person whose test will be analyzed or if it is your patient, you must declare that you have his consent to the processing of data.
6. Kit registration is completed
7. Now you can follow the steps of your analysis and get your results and/or those of your patients. You can also upload documents that can be useful for the diagnosis.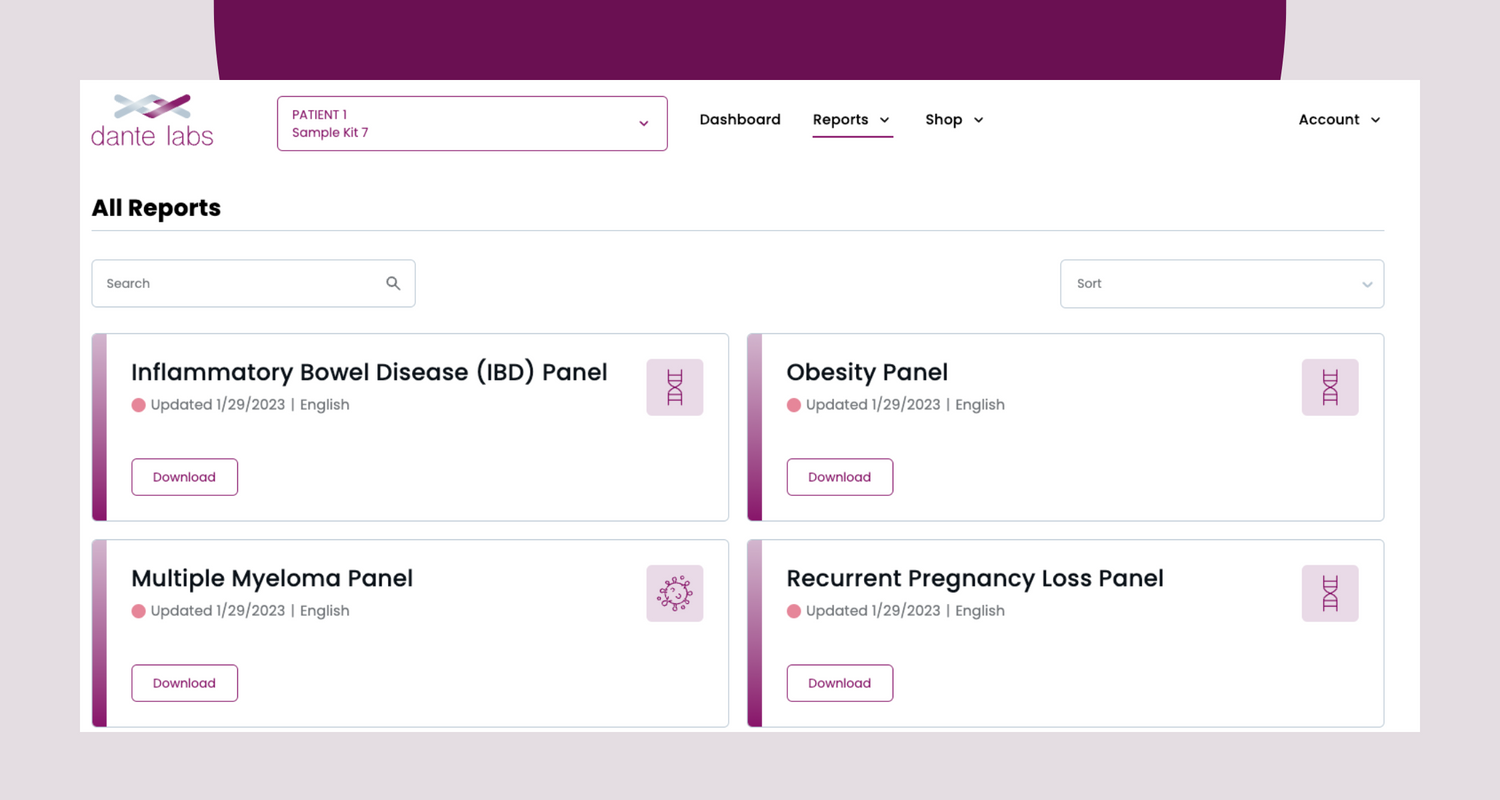 8. You can view panels that you wish to purchase in the section "Shop".
Genome Manager Platform Video Tutorial